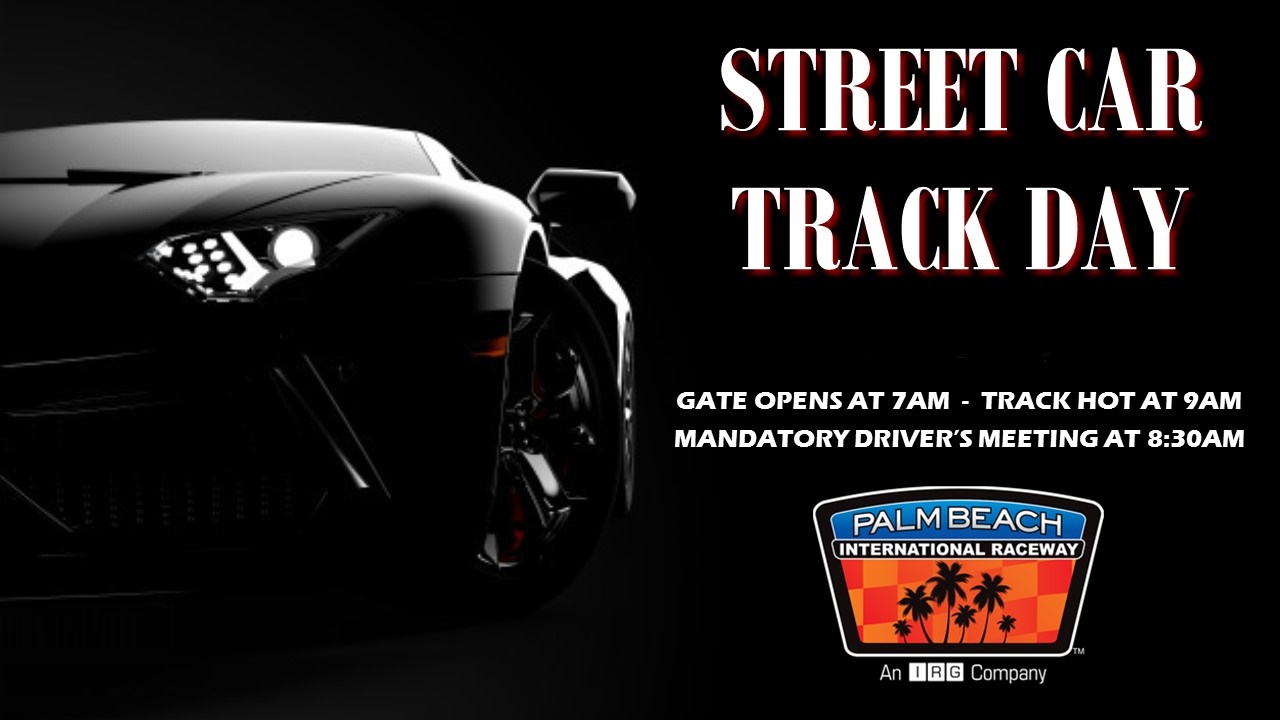 Have you ever wanted to drive your own car on a real race track? Here's your opportunity to track your own vehicle at Palm Beach International Raceway. Test your skill and the abilities of your vehicle on our 2-mile, 11-turn road course. It's just $150 per entry. Crew member entry is $15.

This event is restricted to street legal vehicles that are registered and insured to operate on public roads. Proof of registration and insurance will be required. No race cars are allowed. Vehicles must pass tech inspection on the day of the event. Entrants will be divided into three run groups based on each driver's level of track day experience.

PRE-REGISTRATION REQUIRED
Gates Open at 7:00 AM
Mandatory Driver's Meeting at 8:30 AM
The track is Hot from 9:00 AM till 1:00 PM

EVENT FORMAT - four 20 minute on-track sessions per run group
TECH DOCUMENTS, WAIVERS and EVENT INFORMATION - These will be emailed to you prior to your arrival. Please make sure you print them out and complete them prior to arriving at the event.

A Snell rated helmet (SA2010, SA2015 or SA2020) is required. NO MOTORCYCLE OR DOT RATED HELMETS WILL BE ALLOWED. If you show up with one, you will be required to rent one from us. Drivers must be at least 18 years old or older and possess a valid state issued driver's license. No passengers or ride-a-longs during this event. Drivers must wear long pants and no open-toed shoes are allowed. If your restraint system is a 5 point, racing type harness, a HANS device or other head and neck restraint MUST be used, NO EXCEPTIONS

PBIR is committed to the health and well-being of our drivers and our staff. In compliance with the current COVID-19 health directives regarding Social Distancing, should this event run as scheduled we will not be able to provide food or beverages during the event. Please be sure bring your own provisions.

For drivers with limited or no track day experience, we will have coaches available for consultation as well as on-track observation along with outdoor classroom sessions. For questions, please contact Adam Ricardel / aricardel@racepbir.com

Track Prepped BMW M235i's are available for rent. Please contact Adam Ricardel / aricardel@racepbir.com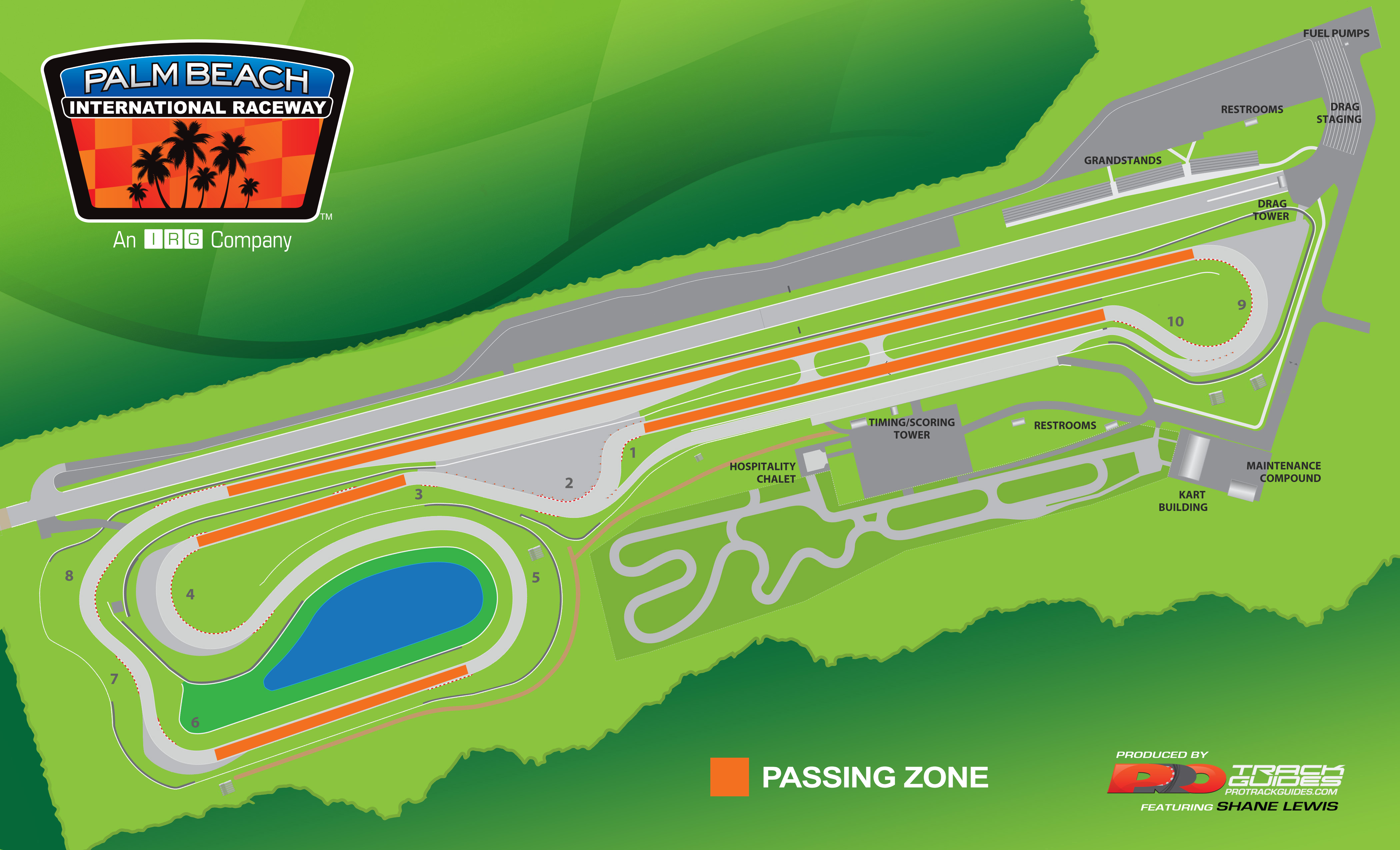 Get your heart racing and fulfill the need for speed by experiencing the exhilaration of road course racing. Boasting a 10-turn, 2.2-mile design, PBIR's state-of-the-art road course features some of the fastest and most challenging corners and straightaways offered by any track in North America. A Technologically superior, the road course showcases a seamless table-top smooth finish, full lighting, S.A.V.E. soft barriers, run-off areas, as well as, host various acclaimed driving schools and is home to the Palm Beach Driving Club. It's all or nothing, only at PBIR's international road course.
TRACK FEATURES
2.2-mile, 10-turn, 6/10th-Mile Straightaway
The Seamless Track Measures 40' to 60' Wide (Area wide enough for Chicanes)
Surrounded By 1,700 feet of S.A.V.E. Safety Barriers
High-Level, High-Intensity, Low-Glare Lighting
Built of Hot-Mix Asphalt 5-inches Deep Set On An Aggregate Base
Various Acclaimed Driving Schools
Home to the Palm Beach Driving Club (www.racepbdc.com)
Corporate Team Building Events and Track Day Rentals
Emergency Personnel On-Site for All Events
For More Information & Road Course Rentals, Please Contact:
Herb Lyman
Director of Business Development and Road Course
561.578.5627
HLyman@racepbir.com