1964 - 2016 Sherry L. Shive, Palm Beach Shores, FL

Sherry L. Shive, 51, formerly of York, died Tuesday, April 26, 2016, as a result of injuries received in a motorcycle accident while vacationing in Las Vegas, Nev.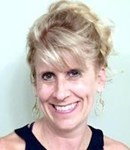 Born December 26, 1964, in Mechanicsburg, a daughter of Dale A. and Gloria J. (Sechman) Spangler of Wellsville, she was the President and Founder of Bottom Line Pros, LLC credit card processing company.

In addition to her parents, Mrs. Shive is survived by a daughter, Jennifer M. Pomfrey, and her husband Randy, of Forest Hill, Md.; a son, Nathan E. Mansberger, of Palm Beach Shores; five grandchildren, Jared, Jordan, Morgan, Annabelle, and Avalee; two sisters, Shelly Wilson, and her husband Steve, of Wellsville, and Kathy Graffius, and her husband Wade of Dover; a brother, Robert Spangler, and his wife Staci, of Dover; and her former spouse, Jay J. Shive, of Palm Beach Shores.

Funeral services are scheduled for 10 a.m. Thursday, May 5, 2016, at Kuhner Associates Funeral Directors, Inc., 863 S. George St., York, with the Rev. Kelly Harrison officiating. Viewing will be 9 to 10 a.m. Burial will be private.

In lieu of flowers, memorial contributions may be made to Logger Head Marinelife Center, 14200 US HWY 1, Juno Beach, FL 33408.


Published in York Daily Record & York Dispatch on May 2, 2016.
Sherry L. Shive, 51, and Vincent Posa, 59, killed in motorcycle crash on Northshore Road near Overton, Nevada
Modified Date: Fri, 04/29/2016 - 9:25am Accident Date: Tuesday, April 26, 2016
Just after 5:10 p.m., a Harley-Davidson motorcycle driven by a male driver and carrying a female passenger, was traveling north on Northshore Road south of mile marker 32, the highway patrol said. The driver, for an unknown reason, ran off the road, sending the motorcycle down a culvert. The driver and passenger were ejected.
The 59-year-old unidentified male driver and the passenger, Sherry L. Shive, 51, both of West Palm Beach, Florida, were pronounced dead on scene.
Authorities in Las Vegas say a Florida couple was killed in a motorcycle crash on a curve of a scenic desert road near the Lake Mead reservoir behind Hoover Dam.
According to the Clark County Coroner's Office, 59-year-old Vincent Posa, and 51-year-old Sherry Shive, both of Florida, died as a result of the crash, The manner was ruled an accident.